Download TeraBench Alpha 0.4 (812 downloads)
Terabench tests the effectiveness of your graphics card and provides a numerical value that can be used as a reference when discussing hardware requirements for games developed by Terapoly. Please note that Terabench is a freeware and that Terapoly will not be liable for any damages caused during, after and by Terabench. Download and run Terabench at your own risk.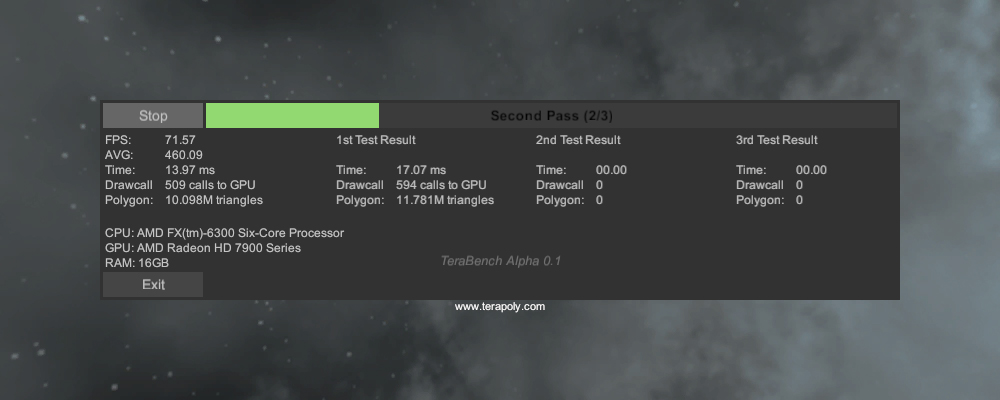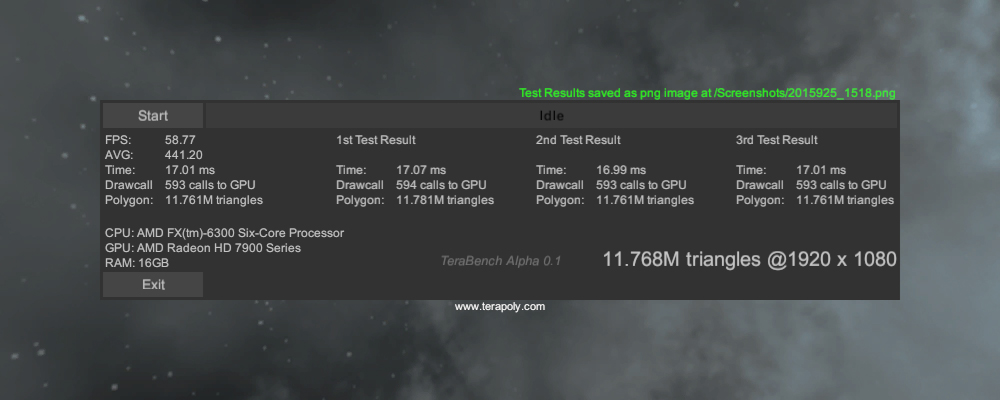 When the test is done, Terabench will save a png image file in the "Screenshot" folder. Feel free to upload and share results on the forum.