Escape From Vampire Lair!
Draken is a hardcore survival FPS rogue-like with modern weapons that need to be operated as is in real life: Insert magazine, load chamber, and check safety. Vampires abducted you for blood and left for dead in their deep dungeon. Your mission is to climb back up to the surface and escape.
FIREARM OPERATION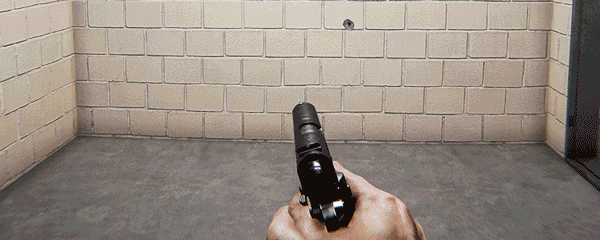 Draken features many firearms together with physics-based ballistic simulation. What makes this even better is that the firearms need to be operated as they would in real-life. This means that the player will have to insert the magazine, pull the slide, change safety and even fix weapon malfunctions. This transforms the game from the traditional "point and click" FPS experience to a tactically sound experience.
ACTIVE RAGDOLL PHYSICS

Physics-based death animation, aka Ragdoll effects, are common in modern gaming nowadays. Draken features active ragdoll physics – an advanced form of ragdoll physics that allows all body parts to be simulated by physics even when they are alive. This is unlike the traditional ragdoll, which only uses physics for death animation. Active ragdoll allows NPCs to trip over objects, slip or fall when shot and even struggle to get back up on their feet.
SURVIVAL
Requires a 64-bit processor and operating system
OS: 64bit Windows 10
Processor: Intel Core i7-6700, AMD Ryzen 2700
Memory: 8 GB RAM
Graphics: nVidia GTX 1060
DirectX: Version 11
Storage: 20 GB available space
Sound Card: Windows Compatible Card
Additional Notes: Please note that requirements may change over time with further development.