We are taking off!
If you still haven't heard, D.U.S.T. was released on Steam Early Access last week. Here is the store page.
To our surprise, there are more way more people interested in advanced firearm mechanics. The review scores jump down and up between "Mixed" and Mostly Positive", but we are really pumped to see that many people thinking positively about D.U.S.T. and what it aims to be in the future.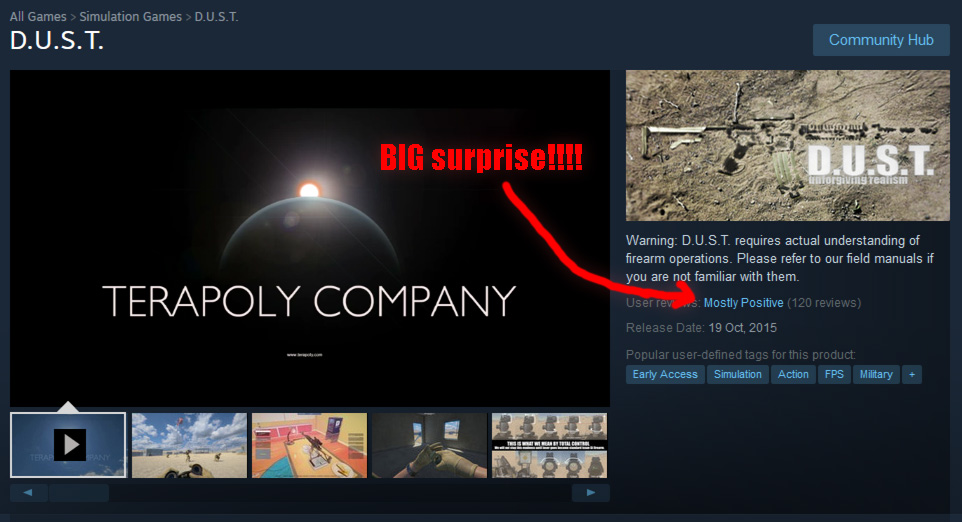 Nevertheless, we are proud to be the developers behind this game and want to extend our gratitude to those who helped us throughout the development. It has been an honor and a memory that will not be forgotten. Thank you!
Press Coverage
Now, I just want to introduce two pronounced videos uploaded to Youtube and appreciate their support and interest. The videos provide, in our opinion, are a good status report of what most new comers will experience. Definitely worth checking out and most fun.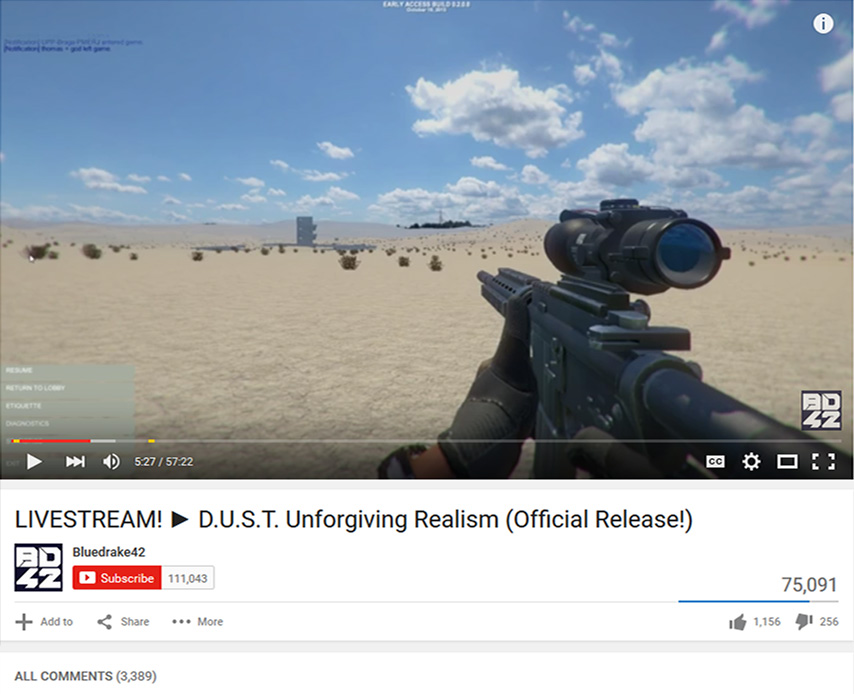 We would also like to thank Bluedrake42 and PsiSyndicate for covering our game in the first week. Please click on the images to watch the video.